Introducing Drs. Tabornal and Tran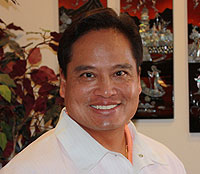 Dr. Ephraim Tabornal received his Bachelor of Arts degree in Biology with a background in Psychology and Chemistry from the University of CA San Diego (UCSD) and his Doctorate of Dental Surgery from the University of CA Los Angeles (UCLA). Following graduation, he completed a General Practice Residency at Rancho Los Amigos Medical Center where he gained extensive experience in oral surgery, hospital dentistry with emphasis on the treatment of severe physically- and medically-compromised patients.
Dr. Tabornal is a native of San Diego and is active with the community. He is active with his Church in Poway , is a past Board of Director for the San Diego Fil-Am Humanitarian Foundation, and past youth services/ scholarship coordinator for the Tierrasanta Kiwanis Club. His hobbies include cross training/fitness, golf, and loves participating in his three daughters' sports activities.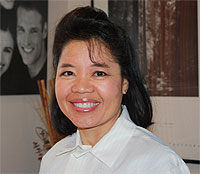 Dr. Allison Tran received her Bachelors of Science degree in Biology from the University of CA Irvine (UCI) and her Doctorate of Dental Surgery from the University of CA Los Angeles (UCLA). Following graduation, she gained an extensive background in pediatric dentistry associating at Children's Dental Building and at Long Beach Memorial Hospital. Dr. Tran was raised in Orange County, California, and is very active with volunteering work through her church and community. She thoroughly enjoys the outdoors and participates in her three daughters' unending activities! She is the epitome of the term "supermom". She is passionate about health and nutrition and is a strong advocate in environmentally-conscious improvements, i.e." green movement". Combining the art and science of dentistry into a tool for healing is her passion.
Drs. Tabornal and Tran always strive to stay abreast of the latest procedures, developments, and technology in dentistry by taking over a combined 100 hours of continued education annually. Both doctors strive to combine the technological advances and artistry of their profession with the understanding of the impact oral health has on overall health and well being.
Professional memberships:

American Dental Association

California Dental Association

San Diego County Dental Society

International Association for Orthodontics