The Principle of our Practice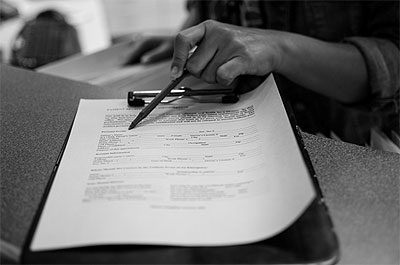 Welcome to our Practice!
We are proud to have been serving patients in the San Diego area for over 21 years. Specifically, we are located in the community of Tierrasanta, located conveniently in the center of San Diego. It is a neighborhood that we truly love due to its natural beauty, unparalleled weather, and the diversity of its wonderful people. We would like to share our personal and professional approach to dentistry. We refer to it as "Our Principle".
First and foremost, we deeply believe in giving our patients the best and most gentle dental care. We believe that dentistry is a practice that marries science and art and must be delivered in a pleasant and comfortable manner. We strive to understand each of our patients' needs, educate them, and perform the necessary procedures efficiently. We expect all of our team members to follow these same principles. We are extremely pleased of our reputation of being able to consistently perform dentistry "comfortably and efficiently", regardless of the procedure.
We firmly believe in delivering "conservative dentistry", which means treating what we consider is necessary. In these days of promoting cosmetic/ full mouth reconstructive dentistry and "hurried-assembly-line" service, we are in fact the opposite. Although we are well versed in the art and skills involved with cosmetic dentistry, we emphasize "simplicity" – preventative and restorative care to preserve natural tooth structure and allow our patients to continue functioning and living comfortably. We take the time to explain all aspects of our patients' treatment needs, including what conditions/problems are present, consequences if left untreated, and all options available as far as procedures. We recognize that our patients have the RIGHT to understand the findings based on their initial exam as well as all that will be involved thereafter. The options we present will be clearly explained, including fees/insurance coverage (if applicable) and time frame. We appreciate that our patients return to our practice for continued care when they trust that their needs are understood and met.
Lastly, our goal is to provide a healthy and beautiful smile for a lifetime. We emphasize maintaining your natural teeth through consistent preventive and continued care. We are passionate about the services we provide. Our patients' extraordinary/ remarkable oral health, past, present, and future, is a reflection of our practice. Our patients will always be our priority.